Wavelets Creative teams up with the Cedar Riverside People's Center and Springboard for the Arts to present a very special self-guided, "virtual" installment of composer / director JG Everest's Fall Sound Garden at Riverside Park in Minneapolis, running each day from 8am-8pm from Saturday Oct 10-Sunday Oct 18, during regular park hours.  (see map below) Free and open to all, attendees can download the free ECHOES.xyz app (see instructions below) to hear the embedded audio tracks as they walk through the 3 acre section of Riverside Park, including site-specific commissioned poetry and live performances by the Free Range Orchestra & Dancers.  **Best address to find location via GPS: 608 27th Ave.  S. Minneapolis. Part of Wavelets Creative's ongoing iNMiGRATiON series, bringing together a wide range of collaborating artists to create community-oriented engagement activities and immersive experiences. (scroll down for photos & video from our pop-up rehearsals)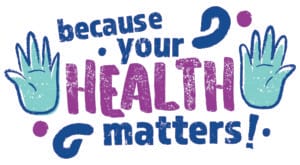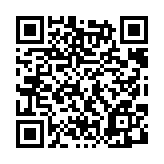 Featuring commissioned site-specific poetry by Lisa Yankton, Chavonn Shen, Sagirah Shahid, Jeffrey Skemp, and Annette Schiebout, with performances by Free Range Orchestra musicians JG Everest, Carlene Williams, Matty Harris, William "Truth Maze" Harris, Tom Carlson, Bob DeBoer, Mark Niebuhr, Jeff Nichols, Brenda Bruggeman Cohen, and Whitney Loher, with movement scores by dancers Leslie O'Neil, Sarah Baumert, Erika Hansen, and Megan Mayer.  Photography by Sarah Musgrave and Randy Karels.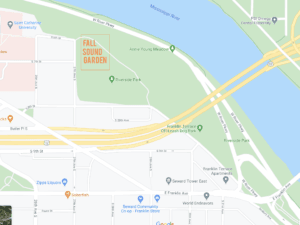 To hear embedded poetry via the free ECHOES.xyz app,  follow these steps: 
Download the free ECHOES.xyz Interactive Sound Walks app from the app store or google play store, or scan the QR code above.
Open the app and allow sharing the device's location
Search for "Walks Near Me"
Select Fall Sound Garden at Riverside Park walk
Upon entering Riverside Park, the interactive map in the app will show you your location, as well as the location of the various sounds embedded virtually throughout the Sound Garden space. You can follow your own movements within the map, as you move through the park, hearing the various sounds and poetry.  Each sound file also includes an event photo and description.
When your movements trigger a poem to play, wait until it has finished before you enter another poem's zone, otherwise, they will play at the same time and overlap.
This activity is made possible by the voters of Minnesota through grants from the Minnesota State Arts Board and the Metropolitan Regional Arts Council, thanks to a legislative appropriation from the arts and cultural heritage fund.