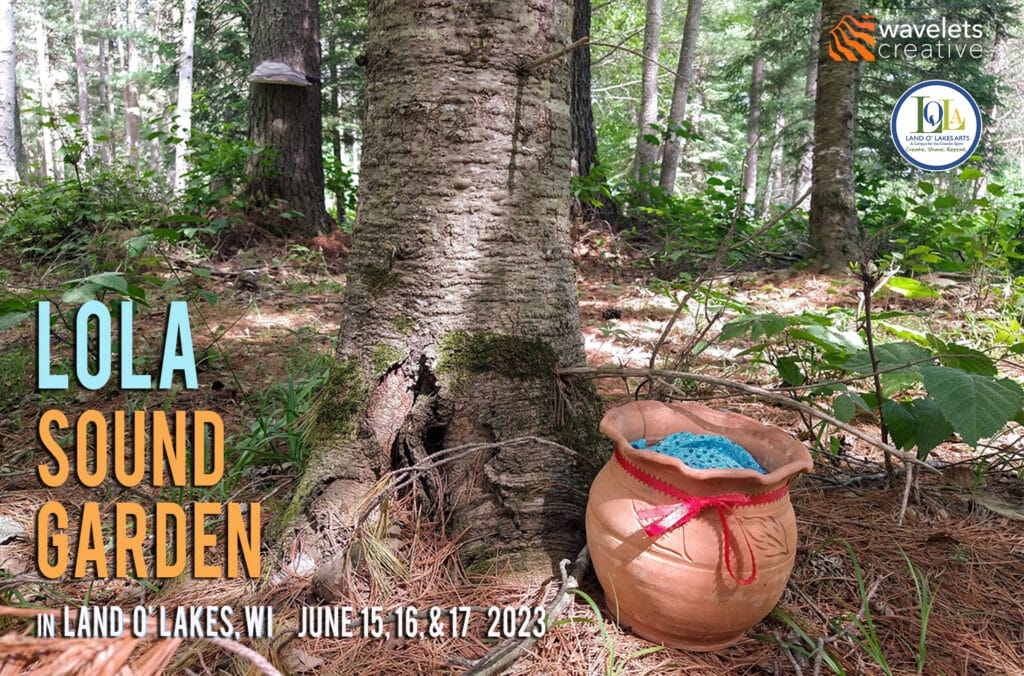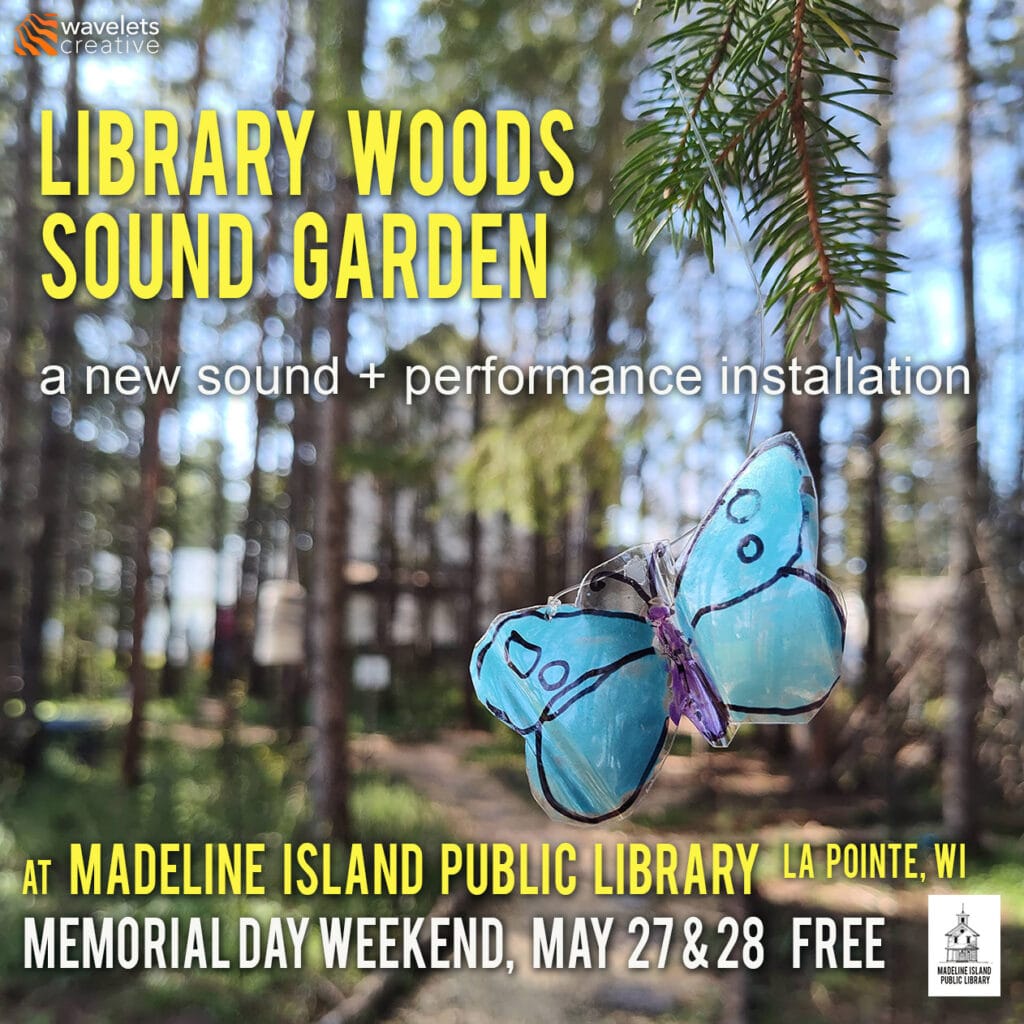 Give To The Max 2021!!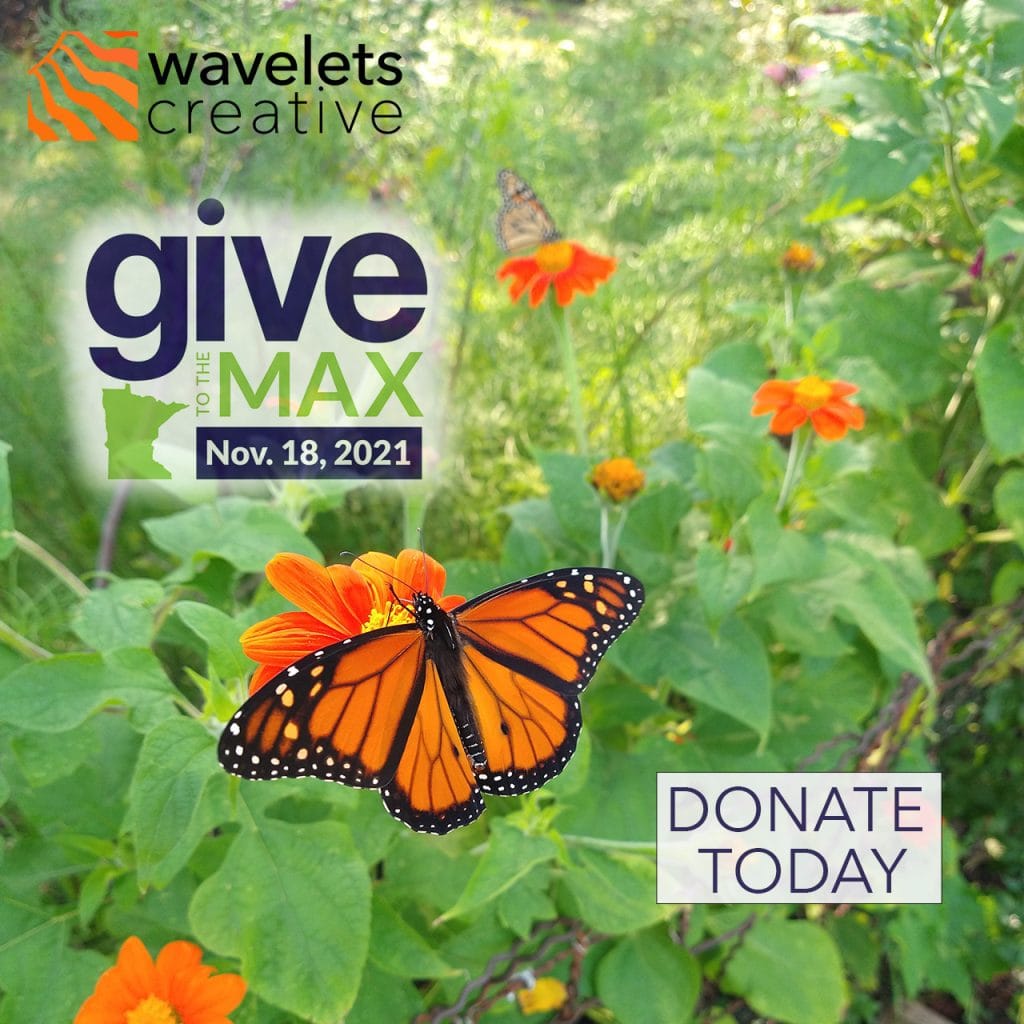 Early Giving has begun! If you appreciate our commitment to offering our Sound Gardens and other events for free, please consider supporting Wavelets Creative as we continue working to provide innovative, inspiring, and meaningful arts experiences in our communities – and making them accessible to all.
The pandemic has been challenging in many ways, but has also provided new opportunities to come together and create moments of true community and connection. Our pop-up Sound Gardens and iNMiGRATiON series evolved to provide safe, alternative ways for artists and audience to share space and visions together, a much needed medicine for us all. And as medicine, we feel it is essential that these events and experiences be offered as gifts, given freely in a spirit of generosity, for all to share. If you would like to join this circle of gift-giving and generosity, please consider making a donation today.
November 2021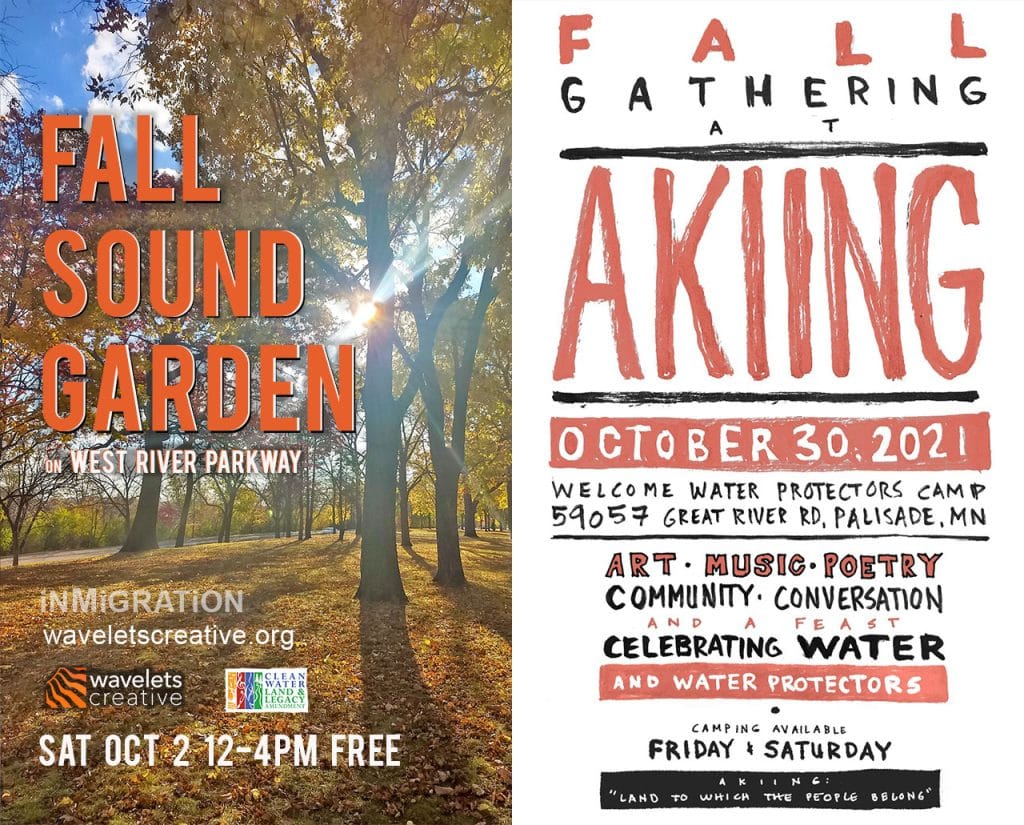 Thanks to all who attended our two Fall Sound Garden events, the first on Oct 2 on West River Parkway in Minneapolis, and the second at the Akiing Water Protectors' Welcome Center near Palisade, MN, as part of a larger Fall Gathering on Oct 30. Both events took place along the Mississippi River, but over 150 miles from each other, and in strikingly different settings. The wild wooded Akiing Center site had minimal sound and light pollution, making for a spectacular listening experience. And when the sun went down, the stars shone brightly above as the sound garden played throughout the night, with luminaries spread along the forest floor and hanging from branches.
After our West River Parkway event was cut short by a dramatic and drenching rain storm, we were grateful for another chance to share the Fall sound score, especially as it was for the Water Protectors who had inspired the Four-Season Water Suite in the first place. Check out photos from both events via the links above to the full galleries on our website. We have one last event in our series of pop-up sound gardens on West River Parkway, the Winter Sound Garden on Jan 22. Free, but Registration Required! Join Us!!