AKIING SUGAR BUSH is a "Sound Garden" spatial sound installation in 5 movements, composed and designed by composer / director JG Everest to run wirelessly in a variety of settings. In it's pop-up version, it is comprised of 18 speakers, each playing a different part of the whole piece of music, housed in felt sculptures and small urns and laid out in a particular distribution pattern that is part of the composition and design. The five movements run for a combined length of 1 hour, and loop continuously once installed and running. When combined with the companion piece, Water Protectors, (an additional 14 speakers) the combined larger piece is made up of 32 speakers and morphs in an ongoing unfolding of two different orbits that loop at different lengths.

BACKGROUND & HISTORY:

After sharing the Fall Sound Garden at the Water Protectors Fall Gathering in 2021, composer / director JG Everest was invited back to spend an artist residency at the AKIING Water Protectors Welcome Center on the banks of the Mississippi River to compose and present a new site-specific Sound Garden sound installation at the annual Sugar Bush Gathering. (tapping Maple Trees for sap, then cooking down for syrup) As he explained in an interview with Akiing Managing Director and artist Shanai Matteson, he was also composing for the Riverside Park Sound Garden, which took place 200 miles downstream in May 2022, at the oldest city park in Minneapolis, marking a new approach of intentionally creating a traveling "container" that can transport and overlay one site to another, connecting two places through memory, image, and sound.
The resulting piece is named after the site and occasion – AKIING SUGAR BUSH – and is a nearly hour-long piece, in 5 movements that loop continuously throughout the duration of the live installation event. The middle movement, entitled "Tapped Out" features the field-recorded sounds of the Maple sap dripping into the metal pails in the forest, each dripping at a different rate, and each bucket with a different tone and pitch.
In the year that followed, the AKIING Sugar Bush piece has travelled to multiple sites in 3 countries for pop-up performances that have brought that place in northern Minnesota, where the Mississippi River begins – those trees and the river – to new sites and communities, including Brockwell Park, London, UK, Gibson Orchard in Lincoln, UK, Finchale Priory in Durham, UK, Montalvo Arts Center in Saratoga, CA, Golden Gate Park in San Francisco, and Takata Japanese Garden in Victoria, BC. Next tour stop is a pop-up event at the Minnesota Grove green space in the DogPatch neighborhood of San Francisco, part of the Museum of Craft and Design's MakeArt Family Day on Sat May 6. Featuring sample tasting of the Akiing Maple Syrup brought from Minnesota!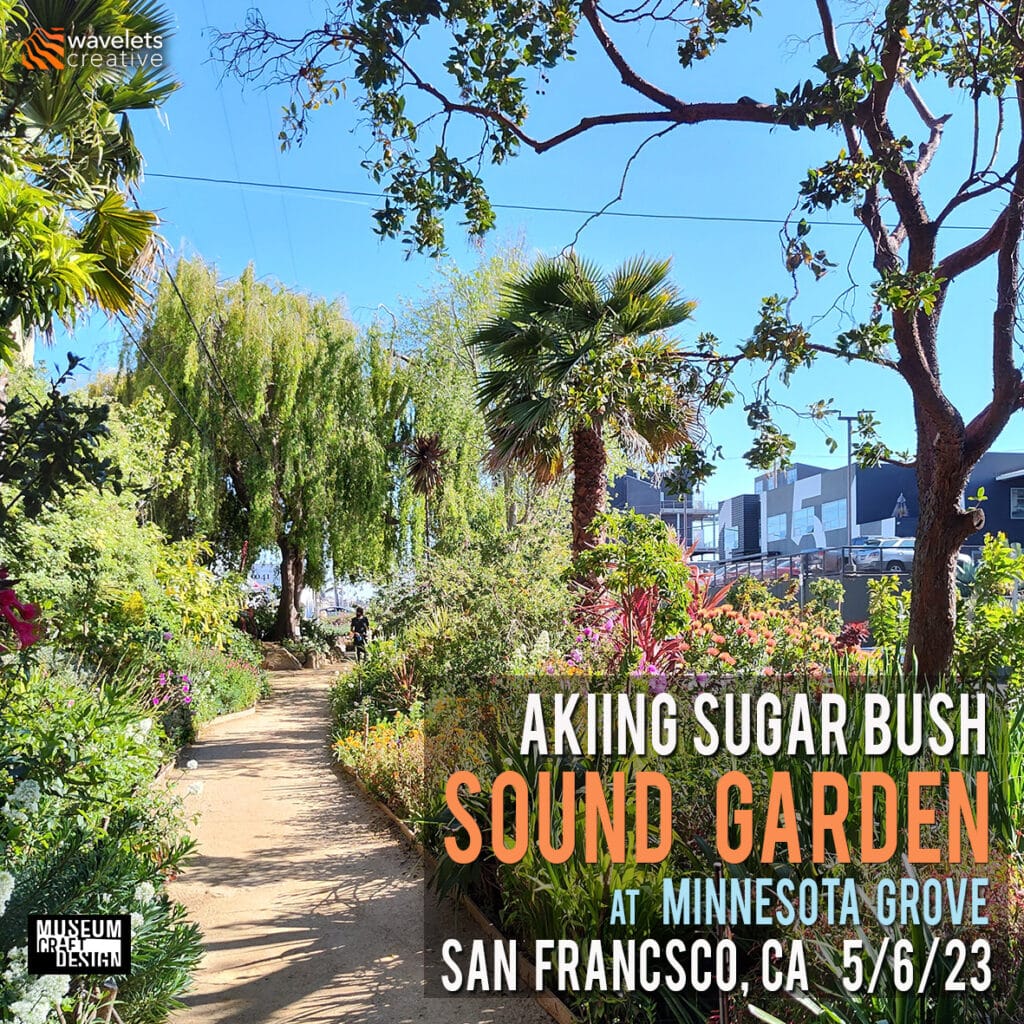 AKIING SUGAR BUSH
residency + premiere
March 2022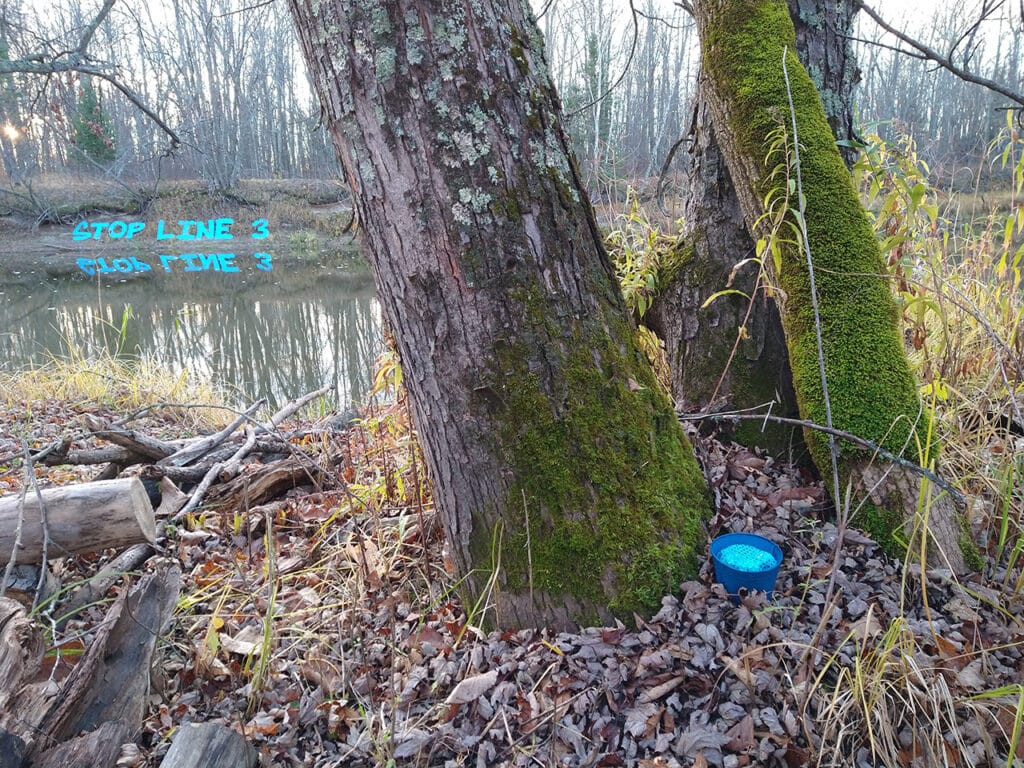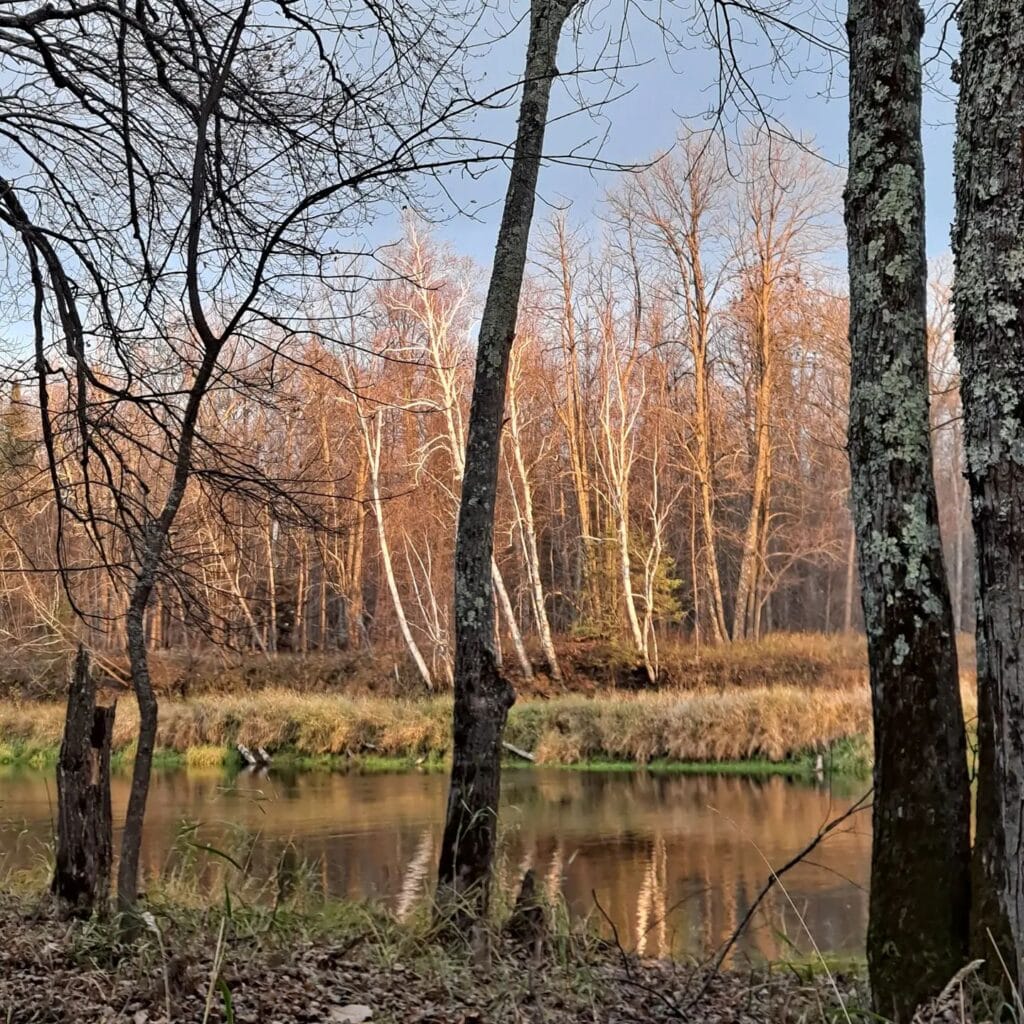 AKIING SUGAR BUSH TOURING SITES 2022